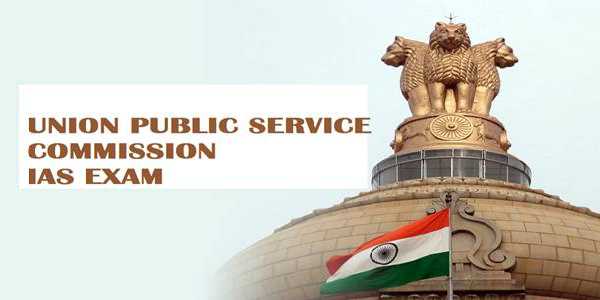 Becoming an IAS officer is a dream for lakhs of people across the country. The number of candidates appearing for the IAS exam is increasing every year and exams are getting tougher every year. What makes the IAS exam so difficult to crack is its vast and ever-expanding syllabus. The subject is expanding every year and remembering and recollecting all the critical points during the time of exam is a difficult task for many people. Even the veterans, who have been preparing for the IAS exam for many years, find it difficult to pass the IAS exam.

According to the experts, the only way to improve your chances is boosting memory power. If you have a good memory, you can remember more stuff. In this article, we are going to provide some tips for increasing your memory. Alternately, you can also join professional Civil Service Coaching In Chennai to improve the chances without spending much time and energy.

Visual Learning

It is easy to remember data or information that are presented in the form of visuals, graphs, animation, video, etc. This is why we remember the stories of the movies we see on the screen and not the subjects that we read through books. This emphasises one thing clear that visual learning helps to memorise more things. To boost your IAS preparation, you should refer more of charts, graphs, visual contents than the texts contents. Thankfully, there are plenty of visual-oriented materials available on social media and the Internet.

Regular Revision

As the syllabus is expanding, it is tough for any normal humans to recollect all the stuff studied in few months or a year back. To improve your ability to recall things, you should do revisions regularly. The revision should be done in weekly, fortnightly and monthly basis. It has been proved that revision effectively boosts your memory power.

Debate Rigorously

It is good to debate rigorously, about the topic that you have studied, with your friends. Rigorous debates help with your preparation in two levels. First, it enables you to know how far you have understood the topics and how good you are at recollecting the same. Secondly, debating helps to get a different perspective on the same topic.

Teach Others

This is one of the practical but rarely used methods by many IAS aspirants. By teaching others, you can memorise better without any stress. Regular teaching helps to improve your communication skills, which is essential during the face-to-face interview.

Avoid-multitasking

Your mind tends to get distracted when you are doing multi-tasking. It is essential for the IAS aspirants to keep their mind free from stress and distractions. So, stay focused on the single set of material that you have chosen for your preparation. Stay away from anything that affects your study routine. It is better to avoid social media and other people, who disturb your preparation routine.

Eat and Sleep Well

Many aspirants sacrifice their sleeping and eating habits to increase their preparation time. One should remember that having sound physical and mental health is essential for cracking the exam. Having at least 7-8 hours of sleep in a day and healthy food is very important.
Read More : Clearing The IAS Exams – Here's What To Do!